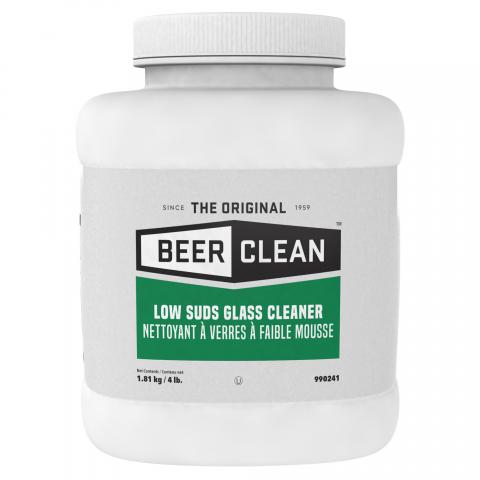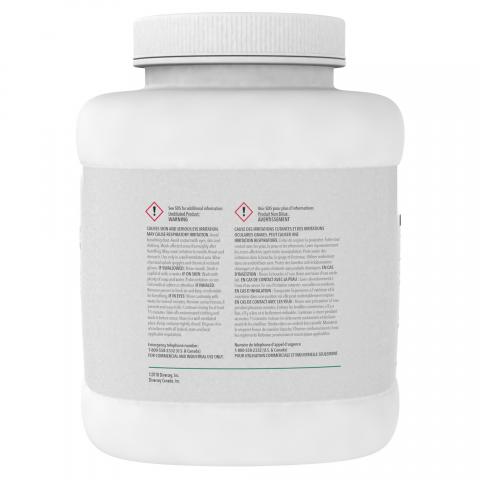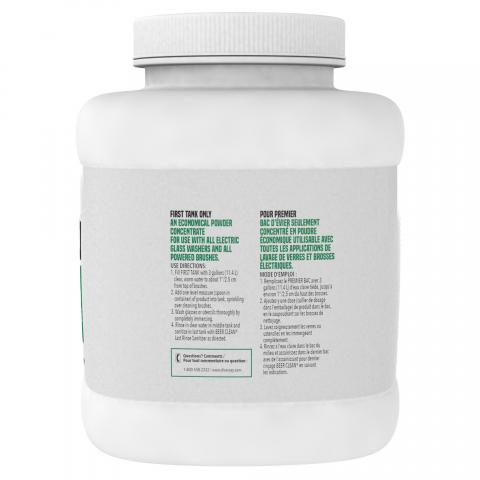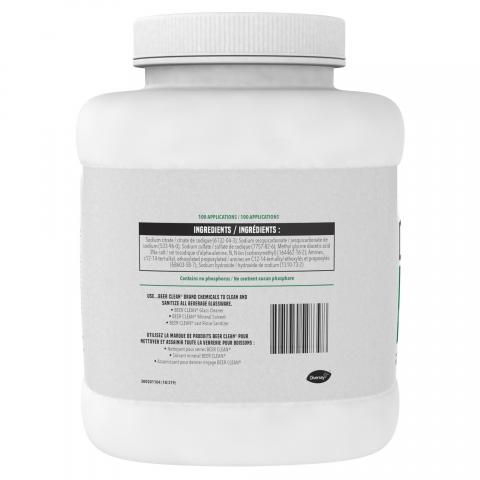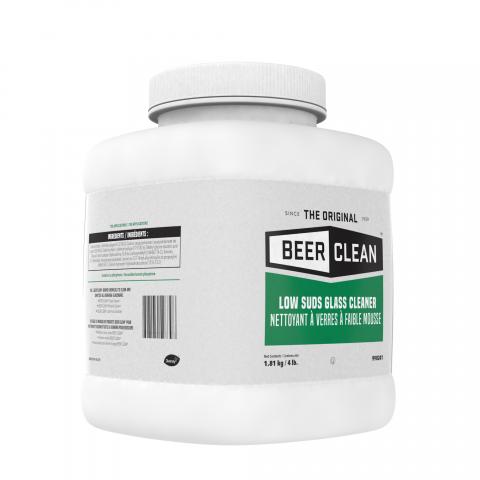 For Bars, Restaurants, Craft-Breweries, and Tasting Rooms, the appearance, taste, and profitability of beer depend on a properly cleaned and sanitized glass.
The best-appearing, best-tasting, and most profitable beer starts with a perfectly Beer Clean glass. You can trust your reputation to Beer Clean brand detergent – the original since 1952 - to quickly and easily remove lipstick marks, greasy fingerprints, food, odors, and soils from your beer glasses, stemware, and other bar glassware.
Beer Clean Low Suds Detergent is a highly effective powdered detergent designed for three-compartment sink applications where electric brushes are utilized in the first sink. This specially formulated detergent is powerful, yet it will not cause excessive foaming and delivers sparkling clean glasses that rinse clean with no odor, aftertaste, or residue.
Each Beer Clean Low Suds Detergent package is color coded to ensure easy identification.  Available in super convenient pre-measured .5 oz. packets, or 4lb. bulk containers with an included measuring scoop, to help minimize over-use and ensure employees are using the proper amounts.
Also available in Regular Suds version for use with manual brushes.
Pair with Beer Clean Last Rinse Sanitizer and optional Beer Clean Mineral Solvent to deliver a perfectly Beer Clean glass every time, and ensure the appearance and taste are exactly as the Master Brewer intended.
Features
Provides thoroughly cleaned glassware with no odor, aftertaste or residue
Simple and easy-to-use color coded packaging in bulk or single-use packets
Clean beer glasses deliver better-looking beer with bigger heads for higher profits
Trusted by professionals for over 65 years
Kosher certified
Made in the U.S.A.
Applications
Low Suds glassware detergent for use in electric brush 3-compartment sink systems
For cleaning of beer glasses, stemware, cocktail glasses, and other bar ware
Perfect for Bars, Restaurants, Craft-Breweries, Tasting Rooms, and Wineries