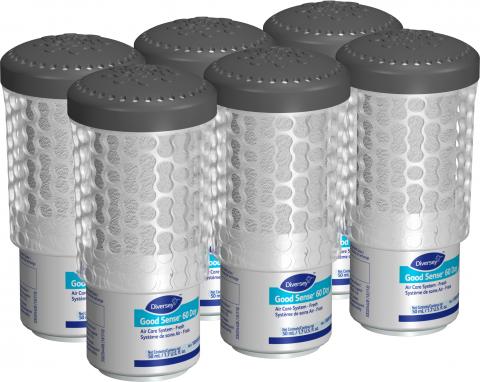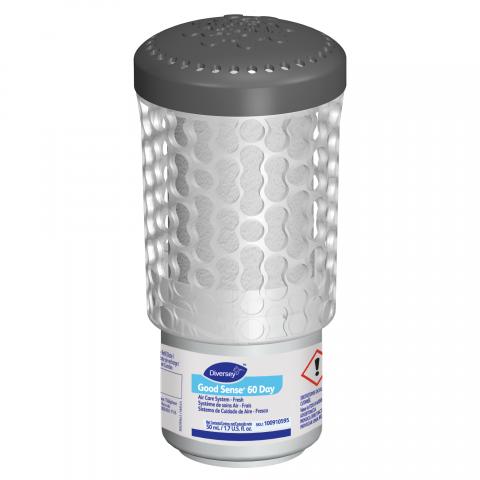 Good Sense 60-Day Air Care System features 60 full days of odor control and air enhancement inside and outside the restroom. Simple easy-to-use activation only takes seconds. Contains a molecular odor counteractant that effectively fights odors, rather than merely masking them. *Refill container may vary from picture. For use with Good Sense 60-Day Air Care Dispenser.
Case bar code
10807174537502
Gross Weight
2.204623 lbs.
Features
Effectively fights odors instead of masking them.
Fresh fragrance releases into the air to fight odors instead of dropping to the floor like most aerosols.
Designed to neutralize and eliminate odors in large high traffic areas covering 6,000 cubic feet.
VOC compliant; contains no propellants. 100% recyclable refills.
Reliable gravity-operated system which does not rely on batteries, fuel cells, or any other artificial means of power.
For use with Good Sense 60-Day Air Care System Dispenser (Diversey SKU D100910596)
Applications
Use in restrooms, locker rooms, fitness centers, and healthcare centers.