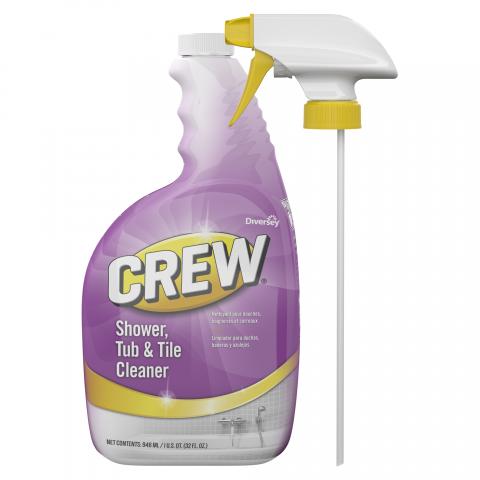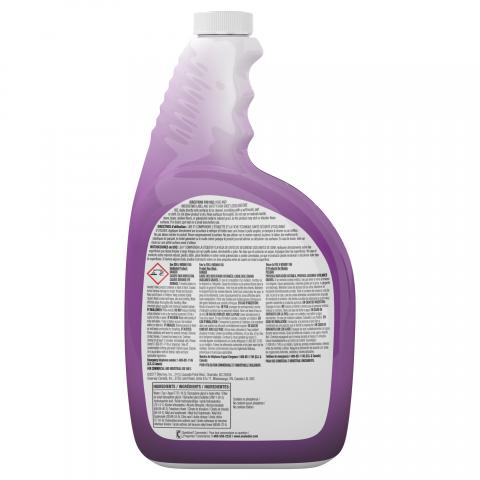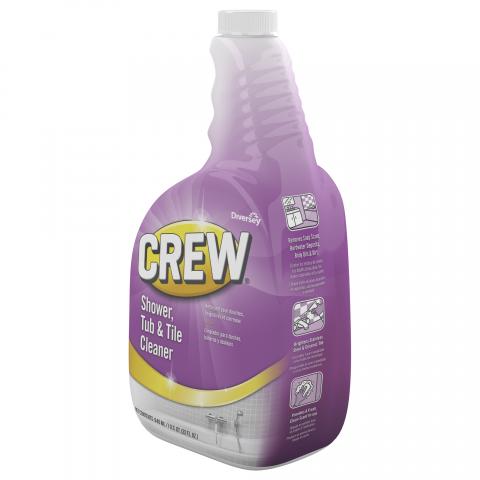 Commonly used in areas where water is present: showers, tubs, toilets, urinals, and sinks. This non-abrasive acidic cleaner makes cleaning faster and easier. Crew is the best-selling restroom brand in the janitorial industry. The Shower, Tub, and Tile Cleaner is the all-purpose acidic cleaner in the family. Specifically formulated to remove soap scum, water deposits, rust, body oils, dirt and grime from restroom surfaces. 1 - 32 oz./946 mL capped spray bottle with 1 trigger sprayer. Fresh clean scent.
Features
Deep cleaning formula quickly penetrates and removes stubborn restroom soils
Requires less scrubbing to save time and labor
Non-abrasive cleaner can be used on porcelain, stainless steel, ceramic, tile and counters
Brightens surfaces, stainless steel, chrome and tile
Fresh scent leaves the area smelling clean and fresh long after the cleaning procedure
This ready-to-use product makes cleaning simple! Just grab, spray and wipe! No diluting necessary
Applications
Daily use on showers, tubs, toilets, walls, counters, and sinks
Ideal for schools, restrooms, fitness facilities, restaurants and other commercial facilities
Not for use on delicate surfaces like marble, brass or granite.