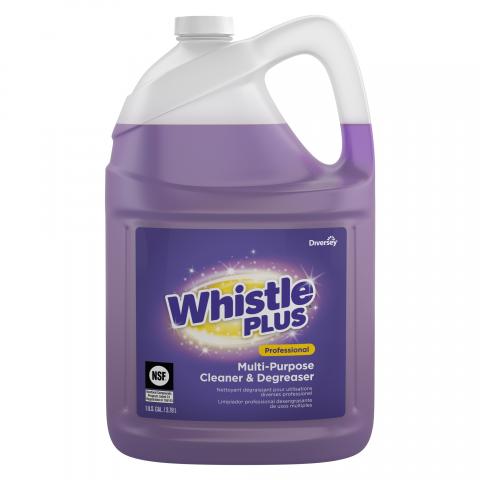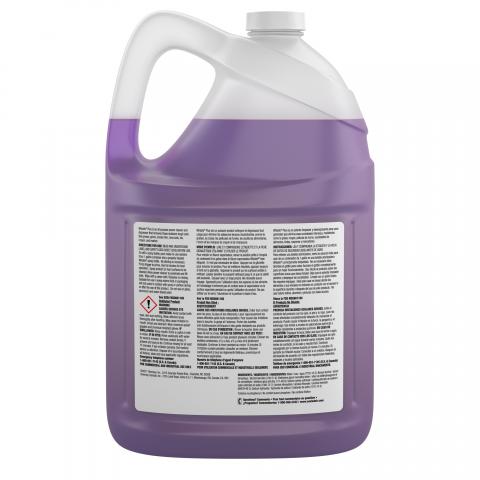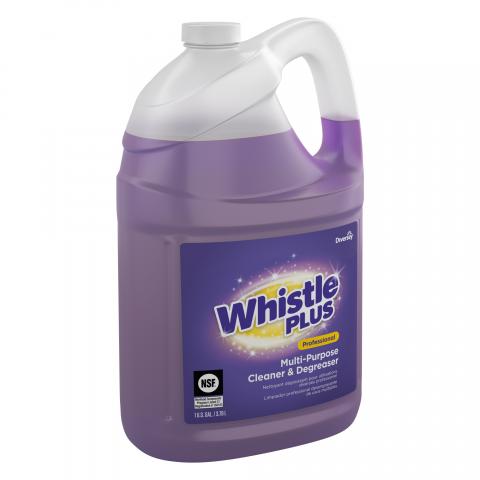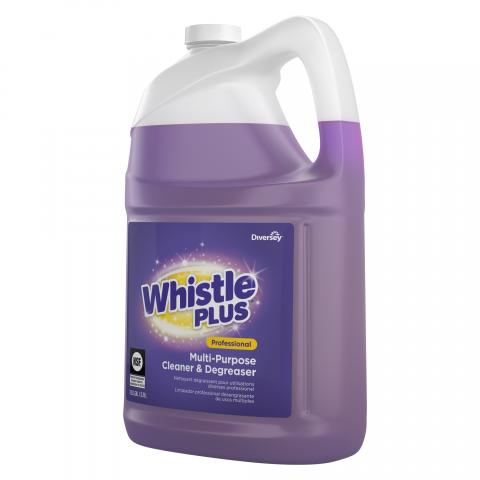 Whistle® Plus Multi-Purpose Cleaner and Degreaser is specially formulated for outstanding performance on a wide variety of hard surfaces. Just spray on and wipe off dirt, grease, and grime. No rinsing required. For use on countertops, sinks, walls, bathtubs, glazed ceramic tiles, doors, appliances, vinyl upholstery and other washable indoor and outdoor hard surfaces. NSF C1 Listed. It's okay to Whistle while you clean!
Case bar code
10807174540588
Features
It's okay to Whistle® as you clean!
Easy to use - just spray and wipe - no rinsing required
"Specially-formulated for heavy-duty cleaning - with a unique blend of surfactants and solvents Whistle® Plus Professional removes soils and stains"
Whistle® Plus Professional takes the irritating odor out of multipurpose cleaning and adds a fresh, light scent
Can be used to clean virtually any washable hard surface
NSF Listed
Applications
Use on almost all washable surfaces: walls, floors, vinyl and plastic upholstery, cabinets, counters, laminated plastic, ceramic tile, aluminum, stainless steel, chrome, appliances, sinks, stoves, refrigerators, bathtubs, showers, wash basins, and more
Removes soap film, hard water stains, scuff marks, dirt, grease, built-up floorwax, smoke film, pencil and crayon marks, lipstick, stubborn food stains, coffee and tobacco stains